Aerial Videography
Our aerial videography services that we provide for our customers that are of high quality and of high resolution are shot in the form of full High Definition and in an environmentally friendly and professional environment.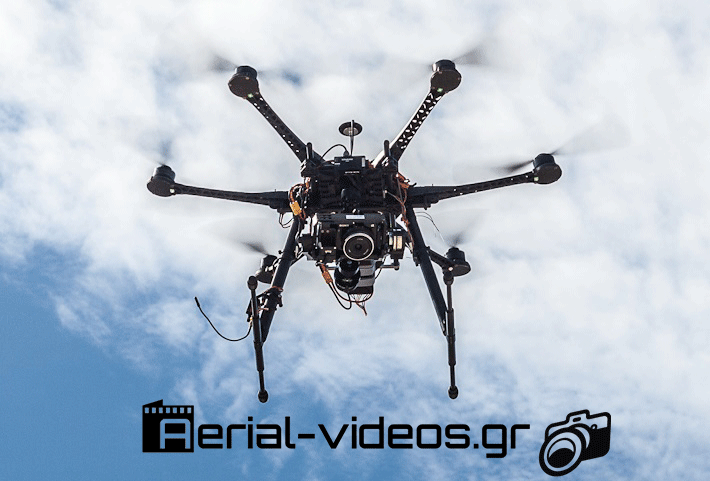 We use cutting edge unmanned drones which offer ideal specifications for the video capture for presentations of hotels, rented accommodation, camping sites, surveying landscapes, workplaces, large estates, event coverage and so forth.
These video captures can be merged with other video captures, or used on their own as independent productions.
We can assist you to upload the video on your website, for advertising television campaigns and processed / managed in such a way so that it stands out from the rest.
The following table contains indicative rates.
For the exact fees, these are provided upon analyzing the final and exact requirements by the client.

Indicative costs of our aerial videography service's

The shown prices are for the provision of raw footage, without any corrections or editing and delivered on a DVD, Blu-ray disc, SD card, Memory Stick or hard disk.

500.00 € + VAT / 4 hours
or
750.00 € + VAT / 8 hours

For the processing of the videos, these are charged on an hourly bases and that have been previously agreed with the client.

90.00€ + VAT / hour

Transfer costs for outside the area of Halkidiki.

0,50€ / Kilometer from our base

Indicative costs of our aerial videography service's for specific project

Aerial Video Shooting for a Hotel, Resort, Camping and ambient

Shirt presentation 4 – 10 minutes from video shooting of the resort, with video processing, music addition in High Definition
Upload to Youtube and Vimeo in High Definition
Delivery of video in 3 copies on BluRay and DVD (StandardDefinition).

890.00 € + VAT